PCD Pharma Franchise in Leh Ladakh– The beautiful district of Leh is cradled by the most stunning mountain range of the Himalayas in Ladakh. A popular tourist destination as well as a center for business dealings, Leh seems to have everything. The state is gorgeous but lacks in the supply of Pharmaceutical products and sometimes, basic amenities. People are heavily demanding pharma products for the pharma franchise business in Leh and Ladakh. Therefore, Biocorp Life Sciences is introducing its PCD Pharma Franchise in Leh Ladakh for satisfying the needs of people right there. We want to become the primary pharma medicines supplier to the people of the fair land. Our company offers a quality range of products including tablets, capsules, injections, oils, ointments and many others. So, if you are wondering to get the franchise to contact Biocorp Lifesciences for business deals.
Biocorp Life Sciences has been a household name for quality medications for such a long time now. We offer the best deals to our clients and we provide our consumers with the highest quality medications. And, we are popular among our users for reliability and on-time deliveries. Biocorp Life Sciences has made revolutionary developments in terms of producing high-quality Pharmaceutical products. Therefore, we are certain when we say that ours would be the best PCD Pharma Franchise in Leh Ladakh.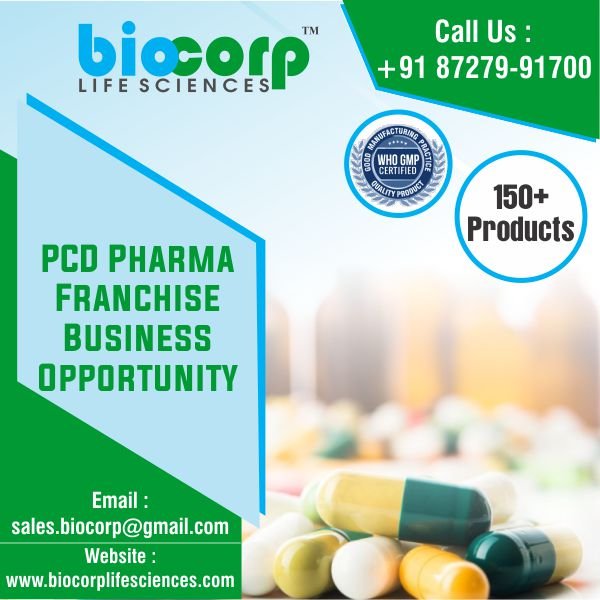 To contact us for more information on our PCD Pharma Franchise in Leh Ladakh, you may call us on the numbers +91 8727990700 or +91 8727991700 or you can also reach us by calling our Landline number 0172-4052828.
The Scope for a PCD Pharma Franchise in Leh Ladakh
Leh Ladakh is mostly filled with a population of tourists rather than the true residents. Hence it is particularly necessary to know the inflow of tourists in the state. It was found that before the year 2005, Ladakh used to was visited primarily by foreign tourists. The number of tourists visiting Leh Ladakh in a month was as low as 25,000-30,000 each year. The Domestic tourist inflow increased by a whopping 43 percent and foreign tourist inflow by a total of 28 percent within the years of 2015 and 2017.
Leh Ladakh also has always been a particularly dry region of the North. Since the place in question is at an altitude as high as 3500 meters above sea level, atmospheric pressure falls pretty low. The pressure in the atmosphere can get as low as 480 mmHg. Hence, there are roughly 40% fewer oxygen molecules taken in per breath and thus the body receives less oxygen. This has resulted in respiratory diseases in the city of Leh.
Thus, we believe that with a constant supply of medicines that a PCD Pharma Franchise in Leh Ladakh would provide, the health conditions with experience an improvement.
The Best PCD Pharma Franchise in Leh Ladakh
Biocorp Life Sciences deals with the finest most high-quality pharmaceutical medications in the country. And, we are respected both by our consumers and our clients because of our efficiently performing drug line and the services we offer to our Franchise members. Thus, some factors that make us the best choice for investing in a PCD Pharma Franchise Company dealing with all medicines range are:
We produce effective products in the categories of tablets, capsules, dry syrups, liquids, injectables, creams, ointments, drops, and herbal & ayurvedic medicines range.
Our ties in Australia have brought many promising prospects to our door. And, the invaluable relationship has resulted to be very beneficial for our company.
Also, we work with some of the best, most-experienced scientists and R&D workers in the country to develop medications that can cater to the exact needs of our patients.
We are known to work with the latest technological equipment and state of the art machinery for the goodwill of our products.
Also, we work in the cleanest environments that are sterile and contamination-free.
The packaging of our products is done in airtight and leak-proof conditions.
Thus, we believe that the joint forces of Leh Ladakh and our PCD Pharma Franchise Company would prove to be very prosperous.
Additional Benefits for our Pharma Franchise members
We have a very large clientele which has stuck with our services because they find us reliable and our support to be invaluable. Therefore, we provide and will continue to provide the below-mentioned services to our Pharma Franchise members in Leh Ladakh.
We provide our clients with a monopoly in the area of their desire so that our products can be sold in the pharma market with ease. Also, this will reduce competition in the market and give you authority to sell our products without any hindrance.
And, we provide our franchise members with all the promotional help they could need such as corporate gifts, Prescription pads, Online and offline branding, and Visual Aid and E-visual Aid.
Moreover, we also believe in equipping our clients with all sorts of promotional inputs such as calendars, pens, diaries, and t-shirts, etc.
Our business ethics policies are very strong. Hence, we provide our Pharma Franchise members with transparency and expect the same.
Why invest in a PCD Pharma Franchise at all?
Investing in a PCD Pharma Franchise has proven to be very profitable to many individuals around the world. Thus, the number of people investing in this business is always on the rise. Hence, we give you a detailed analysis of why investing in a PCD Pharma Franchise in Leh Ladakh could be the one business opportunity you have been waiting for.
This business opportunity has the promise of very high revenue returns.
The chances of failure are zero.
And, the risks involved are very less.
The profits are very high.
The cost of investment is usually as low as 10-20K.
You get the freedom of running your business independently.
Contact Us
We would love to hear from you.
Name: Biocorp Life Sciences Pvt. Ltd.
Address: SCO-25 & 99, Swastik Vihar, Sector 5, Panchkula, Haryana 134109
Phone no: +91 8727990700, +91 8727991700
Land Line: 0172-4052828