PCD Pharma Franchise Company in Chhattisgarh – In Chhattisgarh education and health care facilities are top corners. Being one of the fastest growing states in India there is good growth in the primary health care centers i.e, from 513 to 793. Raipur the capital city of Chhattisgarh is equipped with all the possible healthcare facilities for ailments and emergencies. The state government is taking initiative in the healthcare direction. We can say that Chhattisgarh offers a great business opportunity to the pharma experts who want to start their independent business.
Biocorp Lifesciences is the top-notch PCD Pharma Franchise Company in Chhattisgarh. The company is indulged as a manufacturer and supplier of the extensive range of pharma products. The dedicated team of our company formulates superior-quality medicines. Growing population in Chhattisgarh has a vast demand for anti-diabetic medicines, OTC medicines, anti-cold medicines, anti-viral medicines, etc.
Being the old player in the pharmaceutical field Biocorp Lifesciences is the choice of many business seekers. As a growing PCD Pharma Franchise Company in Chhattisgarh, more than 250+ associates are connected with us. Through our finest quality medication delivery, we have achieved the goal of satisfying the customers completely.
Join us and enjoy the benefits of pharma franchise in Chhattisgarh on a monopoly basis. You can also invest in our PCD Franchise in Raipur. We are waiting for your call at +91 8727991700 or you can also simply mail us at sales.biocorp@gmail.com.
Biocorp Lifesciences Focus on Providing Healthcare in Chhattisgarh
No doubt that the state Chhattisgarh is developing itself by opening the various government and private hospitals for the people. Meanwhile the state of Chhattisgarh today also faces several challenges in improving the health status of the people. The problems of communicable diseases, maternal and child mortality rate and HIV/AIDS pandemic need the proper and improved and healthcare treatment.
In Chhattisgarh, there is a shortage of trained health care providers. Among the tribes of Chhattisgarh, many people are facing anemia, enzyme deficiency, hypertension, asthma problems, diabetes, etc. The infant mortality rate in the state is 48 per 1000 live births.
There are quite heavy demand and the requirement for the healthcare facilities in Chhattisgarh. Therefore Biocorp Lifesciences has taken a major step to improve and provide better healthcare facilities in both rural and urban area of the state. If you also want to become the part of this mission then invest in our PCD pharma Distributorship in Chhattisgarh.

Benefits of Investing in Top
PCD Pharma Franchise Company in Chhattisgarh 
When you decide to enter in the pharmaceutical field then the choice of the company matters the most. Investment in the right company will build your career and future. Biocorp Lifesciences is one of the reputed PCD pharma franchise company in Chhattisgarh who ensure that its associates get the best franchise services. The organization believes in the mutual benefit of both associates and the company itself. Ethical behavior and professionalism are followed by the company that is appreciated by our associates.
There are following advantages of being the part of our company for PCD pharma franchise in Chhattisgarh:
High-quality formulations are prepared by us that are verified by DCGI and FSSAI.
Our associates get the timely delivery of products without any hindrance.
We match the international quality standards set by the Indian Pharma Association.
Our pharma products are packed by the quality packaging material.
Our mission is to reach the maximum people in terms of medicine consumers and Pharma Franchise partners. We have taken this initiation to make Chhattisgarh good health-wise. Get our affordable medicines and run your own business in your region.
PCD Franchise in Raipur and Other Targeted Districts of Chhattisgarh
Biocorp Lifesciences has a strong network of distribution and this makes the company provide the products all the locations of Chhattisgarh. Further, we provide a monopoly based PCD franchise in Raipur and all locations of Chhattisgarh. Our monopoly franchise services will help you to beat the huge competition in the market and increase sales. Our franchise services are offered at very genuine and economic rates and thus all the small and big investors and invest in us.
Below listed are our key locations where we provide pharma franchise services:
Kondagaon
Jagdalpur (Madhya Bastar)
Dantewada (Dakshin Bastar)
Narayanpur
Bijapur
Raipur
Sukma
Kanker
This is not over yet, we are targetting small villages and area also within the city. It's our responsibility to deliver quality medicines by our PCD Franchise Business. Be the part of top Pharmaceutical Company and get a great chance to grow.
Our WHO-GMP Certified Pharma Range Offered in Chhattisgarh
Biocorp Lifesciences deal in a diverse range of pharma products so that the people get all the medicines available near them. The company only produces WHO and GMP certified products for quality assurance. We have always impressed the pharma professionals and doctors by our innovative and effective range of pharma products.
The company deals in a general range of medicines covering antibiotics, anti-inflammatory, analgesics, anti-cold, anti-infective, etc. Our products are supervised by the quality experts and goes under the chemical testing before the final delivery. Invest in our pharma range PCD franchise in Raipur and earn good profit margin.
Various GMP certified pharma formulations provided by us are: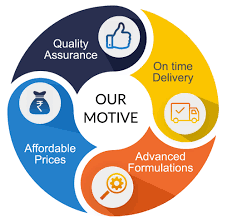 Tablets
Capsules
Syrups
Injections
Powder
Creams
Ointments
Dry Syrups
Liquids
Herbal/Ayurvedic
Our quality formulations are very effective to cure curable diseases very quickly. It heals your diseases from its roots and gives you a healthy life. It has very low side-effects but takes precaution all the time. So come and collaborate with us for Pharma distributorship in Chhattisgarh.
What makes Biocorp Life Sciences best for Pharma Franchise in Raipur and Other Parts of Chhattisgarh?
Biocorp delivers par excellence. We value life and care for people. This reflects clearly in your medicine range. There are plenty of things which keeps us going and has named us among the top PCD Pharma Franchise in Chhattisgarh.
These are things which makes Biocorp the top Pharma Franchise Company in Chhattisgarh:
PAN India operation with the huge product range
Monopoly rights for pharma franchise associates
Free of cost promotional support
New and innovative products
Our Molecule Combinations for Franchise Partners
We offer quality medicines to our partners. All medicines made from safe molecules and non-side effective chemicals. All the products are manufactured under the strict observation of our quality assurance team.
Here are our combinations for the Chhattisgarh market.
CORSHEL – Calcium, Magnesium, Zinc & Vitamin D3 Suspension
DROCET-MT – Levocetirizine & Montelukast Syrup
FemCorp – Complete Tonic For Women
Livrox Syrup- Hepato Protective & Hepato Stimulant
Nocuff-P – Dextromethorphan Hydrobromide, Chlorpheniramine Maleate & Phenylephrine HCL Syrup
Contact Information
Name: Biocorp Lifesciences
Address: Bldg. No. – 99, Swastik Vihar,
Sector 5, MDC Panchkula,
India – 134109
Phone No: +91 8727991700
Email Id: sales.biocorp@gmail.com