PCD Pharma Franchise Company in Assam – Indian Pharmaceutical sector is growing and so does the PCD Franchise business. This particular business sector is attracting many young and motivated professionals to commence in this sector because of the good scope and future. Pharma professionals in Assam can also avail the opportunity. Connect with the top PCD Pharma Franchise Company in Assam's various districts.
Biocorp Life Sciences the reputed ISO certified pharma company, popular for the flawless quality range medicines and healthcare products. We offer a huge range of active formulations that are manufactured in the WHO and GMP certified manufacturing plant. After deepening our roots in the northern region of India, we have introduced our PCD Pharma Franchise Company in Assam. Our company always support the newcomers and welcome all the associates who are looking forward to growing themselves in the pharma sector.
Feel free to contact us anytime through our registered contact number +91-8727990700, 8727991700 or you can use our toll-free number 1800-103-7525. We are happy to assist you always for Franchise in Dispur and other parts of Assam. We are welcoming to all pharma experts and medical representative to join us for Pharma PCD franchise business opportunity
Assam's Top PCD Pharma Franchise Company
Biocorp Life Sciences is one of the fastest-growing PCD franchise companies in India. Our PCD Pharma Franchise company in Assam and PCD Franchise in Dispur and other regions is highly facilities with advanced state of art manufacturing infrastructure and machinery.
The company is employed with a team of highly dedicated to their work.
We have a specialized team of experts in our separate R&D Department in our own premises.
Our Top pharmaceutical franchise company is strongly supported by the best logistics distributors in Assam and serving our valued pharma PCD franchise associates all across India.
From the very first day, our pharma PCD franchise company works with the motive is to cure every patient's health. Therefore, we deliver every medication at the most reasonable price for Pharma Franchise in Dispur.
Be Your Own Boss! Get Top

PCD Pharma Franchise in Assam
Our Company is one of the leading providers of services, providing its customers with the highest quality drug range and marketing service. Our company works while coordinating thoroughly with our customers and understanding their needs.
After expanding our business boundaries in north India, we introduce the opportunity of PCD Franchise in Assam because Assam has lacked adequate healthcare facilities and found that 37.69% of maternal deaths were reported. Here we are helping many businesses grow and market recognition.
Marketing Support By The PCD Pharma Franchise Company in Assam
We deliver you the best ever marketing support through which you can easily showcase the potential of your business skills as well as the drug range that you are offering. Our company is backed by the leading marketing personnel, who helps us in opting for the best ever marketing strategies and tools for better exposure to the business.
We keep on updating our marketing tools and strategies, in order to ensure whether they are facing the best results ever. Our company also provides you with a variety of promotional inputs that you can distribute into many relevant medical sectors and ensure good exposure in the market:
Visual Aids
Working bags with company logo
Sample catch covers
Visiting cards
Product reminder cards
Glossary
Stickers
MR reporting stationery
Daily Reports etc.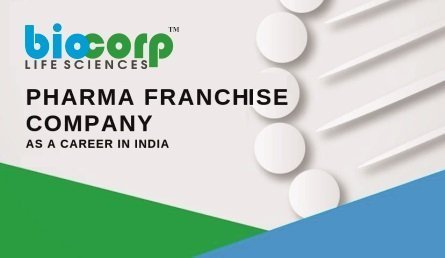 A Wide Medication Range for Pharma Franchise Business in Assam
Our categories of products cover the different segments of healthcare and provide products in any domain. Get a wide range of products from Assam's leading pharma company for the business of pharma franchise Company in Dispur.
To start the top Pharma PCD Franchise in Assam, one needs to have the drug license, TIN number,
Here we share a list of medicine and healthcare products shaped by us for Top Pharma Distributorship in Assam:
Tablet
Liquid
Cream
Capsule
Ointment
Injectables
Dry Syp/powder
Herbal & Ayurvedic
Here is some of our product range from tablet segment with composition and packaging. You can get our price list for Complete product range for PCD Pharma Distributorship in Assam.
| | | |
| --- | --- | --- |
| Brand Name | Composition | Packaging |
| DROCET TAB | Levocetirizine Dihydrochloride 5 mg | 10X10 (AA) |
| DROCET MT TAB | Levocetirizine HCL IP 5 mg.+ Montelukast sodium 10 mg. | 10X10 (AA) |
| ACEZINE MR TAB | Aceclofenac 100 mg. + Chlorzoxazone 250mg. + Paracetamol 325 mg. |  10X10 (B) |
| ACEZINE PLUS TAB | Aceclofenac 100 mg. + Paracetamol 325 mg. | 10X10 (B) |
| MOXCAD CL 625 TAB | Amoxycillin 500mg. + Clavulanic Acid 125mg. (Monocartons ) & (DPCO) | 10X1X6 STRIP WITH MONOCART ON |
| | | |
Be the part of top PCD Pharma Company for Assam Region for Pharma Franchise business. We help our business partners to grow well through our quality medicine. For Successful PCD Pharma Franchise in Assam, it is important to go for the right company. We tend to work for the long term partnership with mutual benefits for both parties.

Biocorp Life Sciences Always Promise to Delivery Best Quality
We maintained our value structure to a moderate value that matched the patient's short and long – term needs. Our PCD Franchise Company in Assam follow stringent quality control measures that are firm to pharmaceutical standards and guarantee full therapeutic values.
Our advanced machinery and quality assurance team maintain the proper quality control of the product during the manufacturing of the products. We aim to make each of our products effective, high quality and safe to meet the DCGI norms. Our quality products make us the best Pharma PCD Franchise in Assam.
Our PCD Pharma Franchise Business Locations in Assam
We are covering all the districts for Franchise business for the Assam region. Our associates will get monopoly rights to work independently with less competition. Here are our target locations for Top PCD Pharma Franchise in Dispur and other regions:
| | | |
| --- | --- | --- |
| Districts | Districts | Districts |
| Nagaon | Karimganj | Darrang |
| Dhubri | Sivasagar | Kokrajhar |
| Sonitpur | Jorhat | Udalguri |
| Cachar | Golaghat | Nalbari |
| Barpeta | Lakhimpur | Bongaigaon |
| Kamrup | Goalpara | Dhemaji |
| Tinsukia | Morigaon | Hailakandi |
| Dibrugarh | Karbi Anglong | Chirang |
| Dibrugarh | Baksa | Dima Hasao |
Pharmaceutical and Healthcare Sector in Assam
Assam is a northeastern state of India sharing its borders with Arunachala Pradesh in East, West Bengal, Meghalaya and Bangladesh in West, Bhutan and Arunachal Pradesh in the north and Nagaland, Manipur, Mizoram, Meghalaya, Tripura in the south. As per the 2001 census, the population of Assam is  2,66,55,528 which has definitely increased in 2019. Talking about its literacy rate it was 63.25 percent back in 2001. At present in 2019, Assam is developing at a good rate.
The pharmaceutical sector has boomed at a very fast rate in thing region. Franchise in Dispur and other regions of Assam is providing good business opportunities. Pharma Franchise in Assam is growing due to the increasing demand for medicine in hospitals and clinics.
Contact Us 
Name: BIOCORP LIFE SCIENCES PVT LTD
Address: SCO-25 & 99, Swastik Vihar, Sector 5, Panchkula, Haryana 134109
Phone: +91-8727990700, 8727991700
Email: sales.biocorp@gmail.com
This is your chance to be part of one of the top PCD Pharma Companies in Assam, Biocorp Life Sciences. The Company is offering high-quality pharmaceutical products for Pharma Franchise in Dispur and other vacant locations of the states. Thus, we invite all the professionals for PCD Pharma Franchise in Assam, its Capital Dispur and other regions.