Documents required for Pharma Franchise Business – Here are a few listings for what are the documents required for PCD Pharma Franchise Company. If you wish to start a PCD Pharma Franchise Business, you must have a backup of Investment. Documents are very necessary to start a company. It would be best if you were eligible based on Qualification and Experience.
Investment Requirements for PCD Pharma Franchise Business
If you plan to start a PCD Pharma Franchise Company, you must have all the backup plans regarding funds and investments. This will help one to manage their business at all times.
Initial Investment- Initial Investment is the Capital required to start the Business at the first step. It includes the major part of Investment. A minimum of

INR 50,000

is required, and these can extend upto Lakhs.

Secondary Investment- Secondary Investment is the Capital used when it's time to restock the products. This cost is less than the initial Business cost, and it will cycle up the Capital to use every month.

Emergency Investment- Emergency Investment is used in the case of stocking up products in rush cases. When there is a sudden demand for the stock, but stock is not available.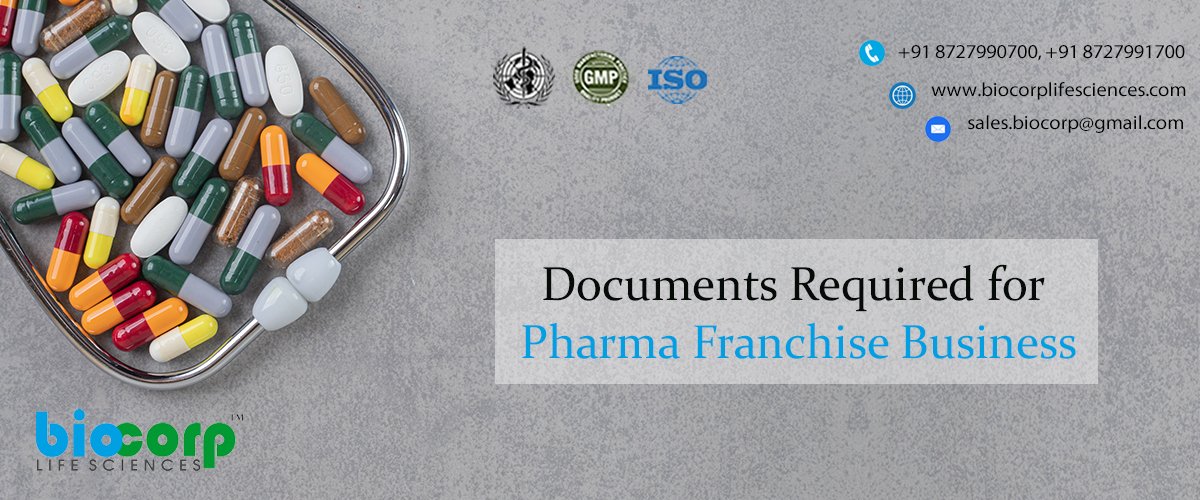 This way one can invest money in the business without disturbing the smooth workflow of the business. 
Mandatory Documents required 
Essential Documents required for Pharma Franchise Business
These documents are very important if you are planning to start a PCD Pharma Franchise Company.
Pharmaceutical License- This is the green card to start a Pharma business. Without the Pharmaceutical License, you are not allowed to trade for Pharma Products in the market. The cost of Pharmaceutical license varies from state to state. 

ITR (Income Tax Registration)- Income Tax Registration is a must for a company. This will help with deduction in taxes according to your firm. This is beneficial for the company and one must file ITR and should not skip this. 

GST (Goods and Service Tax)- Goods and service tax is based on eliminating Tax on tax. It will replace all other taxes related to the company. One company must buy their GST number.

Partnership Deed (in case of a partnership)- This is a document required in case of partnership. If partnership exists in the company then, the document of partnership must be there. This will make everything out of confusion when everything will be in documented written form. This will cost differently in different states.

Pharmaceutical Trademark- A company must buy a trademark for all the products. This is a government related work where a company needs to buy a valid and legal trademark for all their products. The cost of a trademark depends upon state to state.
Contact us if you want to work with Biocorp lifesciences. 
Qualification and Experience Requirements for PCD Pharma Franchise Business
The qualifications and experience is the most mandatory part if you want to start your own Business because these are advanced hidden requirements. If you belong to the Pharma industry in backlog. It's good for you. You will easily understand all the details, and the Business will be easy for you.
You must pass Senior secondary education in the science stream with a minimum of 50% marks.

For current working with a Pharma company, one should be a graduate or post graduate in profession. Under Graduates are not acceptable to start their business with Pharma Company.

 You must have experience with sales in the pharma industry of about 3 to 4 years. 
So that, This is a basic requirement and helps you to grow your business along with wide knowledge of the market. 
Why Biocorp Lifesciences for PCD Pharma Franchise Business
Biocorp Lifesciences is a Company located in the Panchkula region. The Future scope of Business is quite high in the Panchkula area. It will become a Pharma hub in the coming years, and we are already set up in Panchkula. We have the easiest selection criteria for those who want to start a business with us. If you are eligible, then no one can control you from working with Biocorp Lifesciences. We have working experience of 25 years in total. Therefore, We are a reputed company in the market. We are an ISO certified company. We manufacture high- quality products verified by WHO and GMP organisations. We provide many benefits in the Business to our customers. We welcome both wholesalers and retailers to work with us. Contact us if you want to earn a handsome income and start working with us. 
Contact Details
If you have any queries or want to get any details regarding what are the documents required for the PCD Pharma Franchise company, Contact us on the details given below. 
Company Name – BIOCORP LIFE SCIENCES PVT LTD
Company Address- Plot No. 43, Industrial Area, Phase -2, Panchkula – Pin- 134113
Phone- +91 8727990700, +91 8727991700
Landline- +91 172 2912507
Website- https://www.biocorplifesciences.com/