Coronavirus Precautions for Those With Lung Disease  – Well, we all know that the outbreak of Coronavirus in China has spread all over the world. People who are suffering from respiratory problems, lung disease, heart problems, and chronic medical conditions are at high risk of incurring critical indications for the COVID-19. Currently, there is no treatment is available for curing COVID-19. Several clinical trials and experimental procedures are conducted to find out its curable treatment.
This pandemic can affect anyone but people who are suffering from long lung diseases are at greater risk of developing severe symptoms of Coronavirus. Many Healthcare Specialist stated that it is a situation of greater concern for both infection and morbidity in those who suffer from lung diseases such as Chronic Obstructive Pulmonary Disease and Asthma. The COVID-19 worsens the shortness of breath, swelling in and around the lungs of the patient, and causes several life-threatening infections.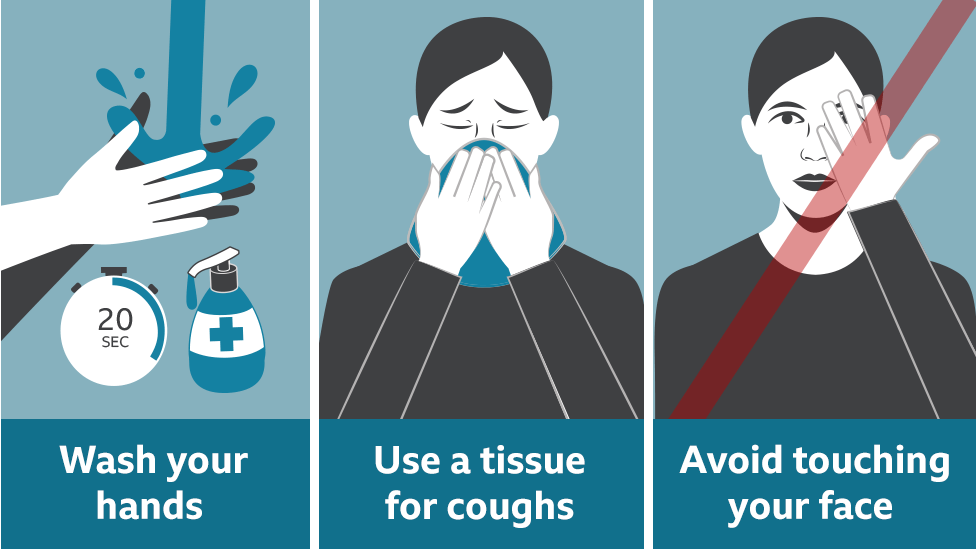 It is advisable to all the lung infected patients to follow your doctor's instructions in addition to these three major precautions –
Monitor all the changes and symptoms in your body.

Stay at home.

Follow the routine care.
Who are at the Great Risk?
People who are over 70 years regardless of what their medical conditions are and people who are under 70 with different medical health conditions-
chronic (long-term) respiratory diseases, such as asthma, chronic obstructive pulmonary disease (COPD), emphysema or bronchitis

chronic heart disease, such as heart failure

chronic kidney disease

chronic liver disease, such as hepatitis

chronic neurological conditions, such as Parkinson's disease, motor neuron disease, multiple sclerosis (MS), a learning disability or cerebral palsy

diabetes

problems with your spleen – for example, sickle cell disease or if you have had your spleen removed

a weakened immune system as the result of conditions such as HIV and AIDS, or medicines such as steroid tablets or chemotherapy

being seriously overweight (a BMI of 40 or above)

those who are pregnant
A Crucial Time For Lung Infected Patients 
Patients with severe lung diseases as the maximum chances to come in contact with the COVID-19. The already damaged lungs will affect more and in this situation, it would be very difficult for the lungs to battle against the infection. Research showed that people with lung infections may have a significantly increased risk of developing severe COVID-19 infections. The Centre for Disease Control and Prevention should not skip their treatment, especially in this critical time.
Important Instructions For Patients Who are Living With Lung Infected Patients 
Stay inside your homes as much as possible unless you have to visit your healthcare specialist. 

If you have to go out then maintain at least a 6-meter distance from others in the public.

Wash your hands frequently with a strong soap and sanitizer.

The concern with the home health nurses to know what precautions they are taking to ensure prevention practices in their place.

If you have any patient of COVID-19 in your community then avoid meeting with your locality people. Follow a COVID-19 hygiene routine- sanitize everything before using them and wash hands frequently.

Check with your oxygen supplier to know how they are dealing with COVID-19. It is very important to know that routine oxygen requirements will be fulfilled.

Stock up your basic supplies to avoid a shortage of anything. Prefer home delivery of the things rather than going out to purchase them.

Sanitize each product and leave them for some time under the sun.

Check the stock of medications. Maintain at least a 30 day supply of the prescribed medications. In case of shortage connect with your nearby medical store, they will drop the medications at your doorstep.
Extra Precautions for COPD to Take Care About their Health 
 Avoid touching your nose, eyes, and mouth with unwashed hands.

Clean and disinfect all the surfaces which are frequently touched by the people such as doorsteps, countertops, and bathroom surfaces. Sanitize them sanitizers or alochol based liquid.

In the case of External Home help, make sure all the hygiene precautions are being followed by you to avoid contact with the infected individual.

Eat healthy meals to boost the immune system.

Smokers are more likely to get infected with respiratory problems and most probably to develop pneumonia as nonsmokers.

Quit smoking as it strengthens the respiratory system to battle against the COVID-19.

Consult your doctor regularly through virtual visits with the help of digital platforms and the internet.
Well, this is a very crucial time for the whole world. It is our duty to protect our lives and our loved ones from the transmission of this widespread. We are responsible for the precautionary actions which we are taking to shield ourselves. Stay at home and pray for everyone's protection to fight against this pandemic.
Contact Information 
Name – Biocorp Lifesciences
Address – Bldg. No. – 99, Swastik Vihar,
Sector 5, MDC Panchkula,
India – 134109
Phone Number – 91 8727990700